Illinois state Rep. Patrick Windhorst (R-Metropolis)
Illinois state Rep. Patrick Windhorst (R-Metropolis) is slated to launch his 2020 reelection campaign with a Hometown Kick-off fundraiser on Nov. 19.
The three-hour event at Fat Edd's Roadhouse commences at 5 p.m. Tickets for the event, which will include food and strategizing, are $25 per person and sponsorships are available from $250 to up to $1,000.
Still in his first-term, Windhorst has gained a reputation as a no-nonsense lawmaker who prides himself on putting the needs and concerns of his constituents first. He recently urged his House colleagues and senate leaders in Springfield to "embrace cuts to state government bureaucracy" after Gov. J.B. Pritzker released a memo from the Governor's Office and the Governor's Office of Management and Budget last week that raised concerns about spending and warned that cuts could be in order.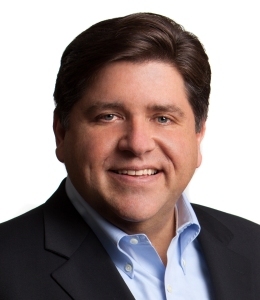 Illinois Gov. J.B. Pritzker
"Since taking office, I have repeatedly stated my opposition to further tax increases and skyrocketing government spending," Windhorst said in a press release. "Last week's news that the governor and his team are taking proactive steps to cut waste in Illinois state government is encouraging. From passing the largest budget in state history to doubling the gas tax and raising taxes and fees on a multitude of products and services, Illinois' state legislature put the state on the hook for about $85 billion in spending. That is a staggering number and one that does not match up well with the reality that our citizens are already the highest taxed in the nation, and that Illinois has been losing population by the tens of thousands every year."
Windhorst has also been a staunch defender of right-to-life legislation. Soon after Pritzker signed off on Senate Bill 25 that paved the way for sweeping changes to taxpayer-funded elective abortion access, Windhorst released a statement blasting the bill as rushed and not in tune with what the overriding majority of Illinois residents want to see.
"One week before session adjourned, House Democrats posted SB 25 one hour prior to a committee hearing on the bill," Windhorst said in his statement. "To race through a bill of this magnitude in a short seven-day period does not serve the best interests of the taxpayers of Illinois or the unborn babies that this legislation will affect."
The Illinois legislature returned to Springfield Monday for a two-week Veto Session.