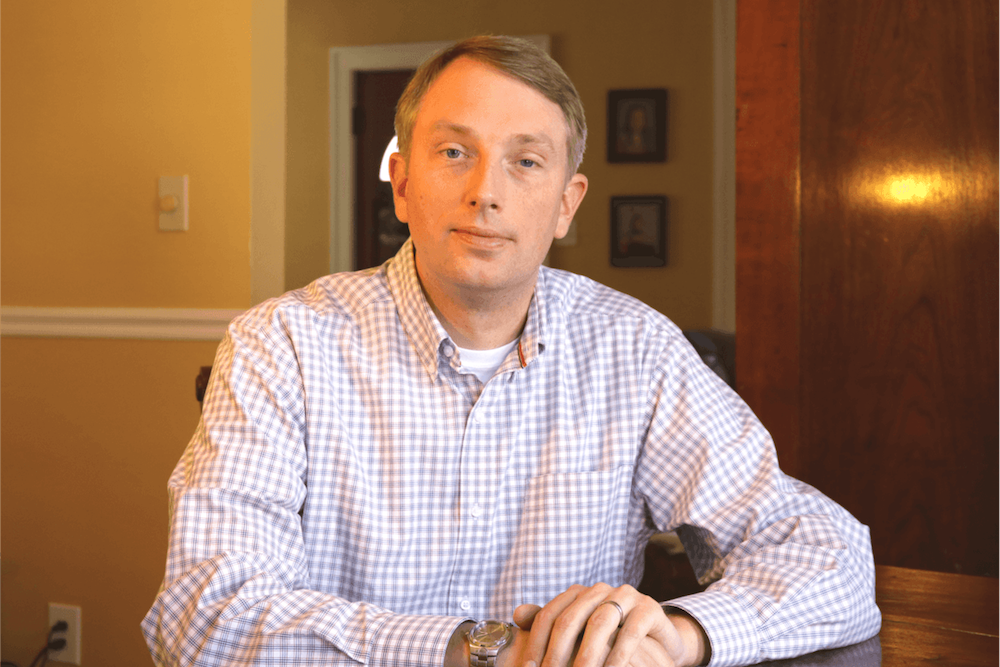 Illinois state Rep. Patrick Windhorst (R-Metropolis)
Illinois state Rep. Patrick Windhorst (R-Metropolis) took his crusade for Second Amendment and legal gun rights to Chicago earlier this month.
"I traveled to Chicago for the first meeting of the House Firearms Public Awareness Task Force," Windhorst said in a press release. "As expected, the House Democrats, who chair and control the task force, loaded up the witness panels full of folks that believe further gun control laws will help stem the tide of gun violence in the city of Chicago."
Windhorst, who sits on the 24-member bipartisan task force along with fellow Southern Illinois state Reps. Terri Bryant (R-Murphysboro) and Dave Severin (R-Benton), was unmoved.
"As your state representative, I have argued in committee, on the House floor, at town hall meetings and press conferences that further firearm regulations will only harm law-abiding citizens," Windhorst said. "The State of Illinois, and in particular the City of Chicago, already have some of the strictest gun laws in the country, yet every week news outlets issue alarming reports of multiple shootings resulting in injuries and deaths in parts of the city."
Windhorst vowed to keep those concerned about the issue abreast of developments as the task force moves forward.
"One issue to watch closely during the upcoming fall veto session in Springfield will be whether the senate takes action on SB 1966," he said.
Windhorst described the bill as legislation that is referred to by gun control advocates as the "Fix the FOID Act," adding that the proposed legislation would "create a statewide fingerprint database for all law-abiding gun owners in perpetuity."
The bill has already passed the House and could land on the desk of Gov. J.B. Pritzker should it squeak through in the senate.
"No other constitutionally guaranteed right requires the submission of biometric data to the government for permanent keeping," Windhorst said. "I will continue to advocate to stop SB 1966 and urge my colleagues in the General Assembly to tackle the actions of criminals, instead of infringing on the rights of law-abiding citizens."