Massac County Sheriff Office issued the following announcement on Aug. 19.
On 08/17/19 at around 11:30 P.M. a Deputy stopped a bicyclist near the intersection of 11th and Ferry St. in Metropolis. The operator of the bicycle was 41 year old Katheryn Parr of Metropolis. Parr was found to be in possession of debit and credit cards that belonged to a Massac County resident. The Deputy located the person whose name was on the cards. It was learned that the person's wallet was stolen out of her vehicle recently. Parr was arrested without incident and lodged at the Massac County Detention Center.
***Arrested***
Katheryn M. Parr
- Theft Over $500
- Possession of a Debit/Credit Card of Another
***End of Report***
Chief Deputy Chad Kaylor
Original source can be found here.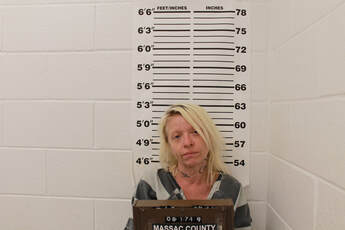 Source: Massac County Sheriff Office